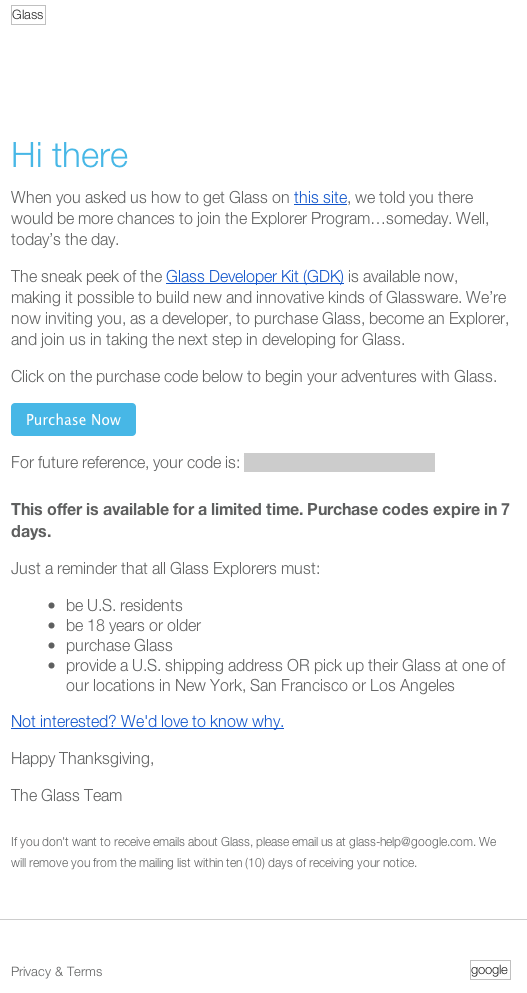 Bobbie Grennier
Bobbie Grennier does Google Search Marketing, My Business/Places Optimization, Google+ Local SEO. Google Local Pro offers Advanced My Business Consulting and Santa Cruz Web Designer, Local SEO, Internet Marketing.
Oh wow, I just received an invitation from Google Glass to become an Explorer. Here's a copy of the invite, but I blocked out a few private bits of information.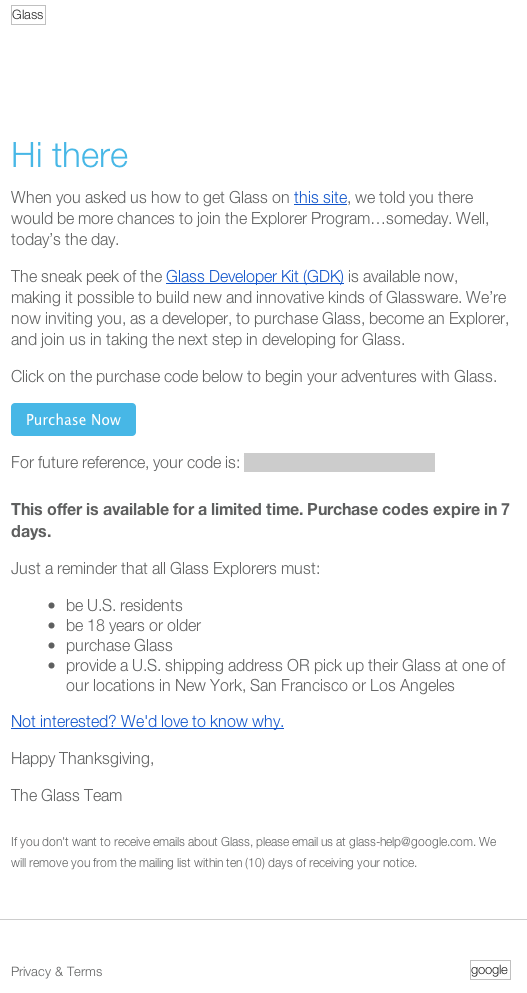 The offer expires in seven days. Oh why, oh why Google Glass right before Christmas? You know I want to be an Explorer, but what about the cost? How much is it?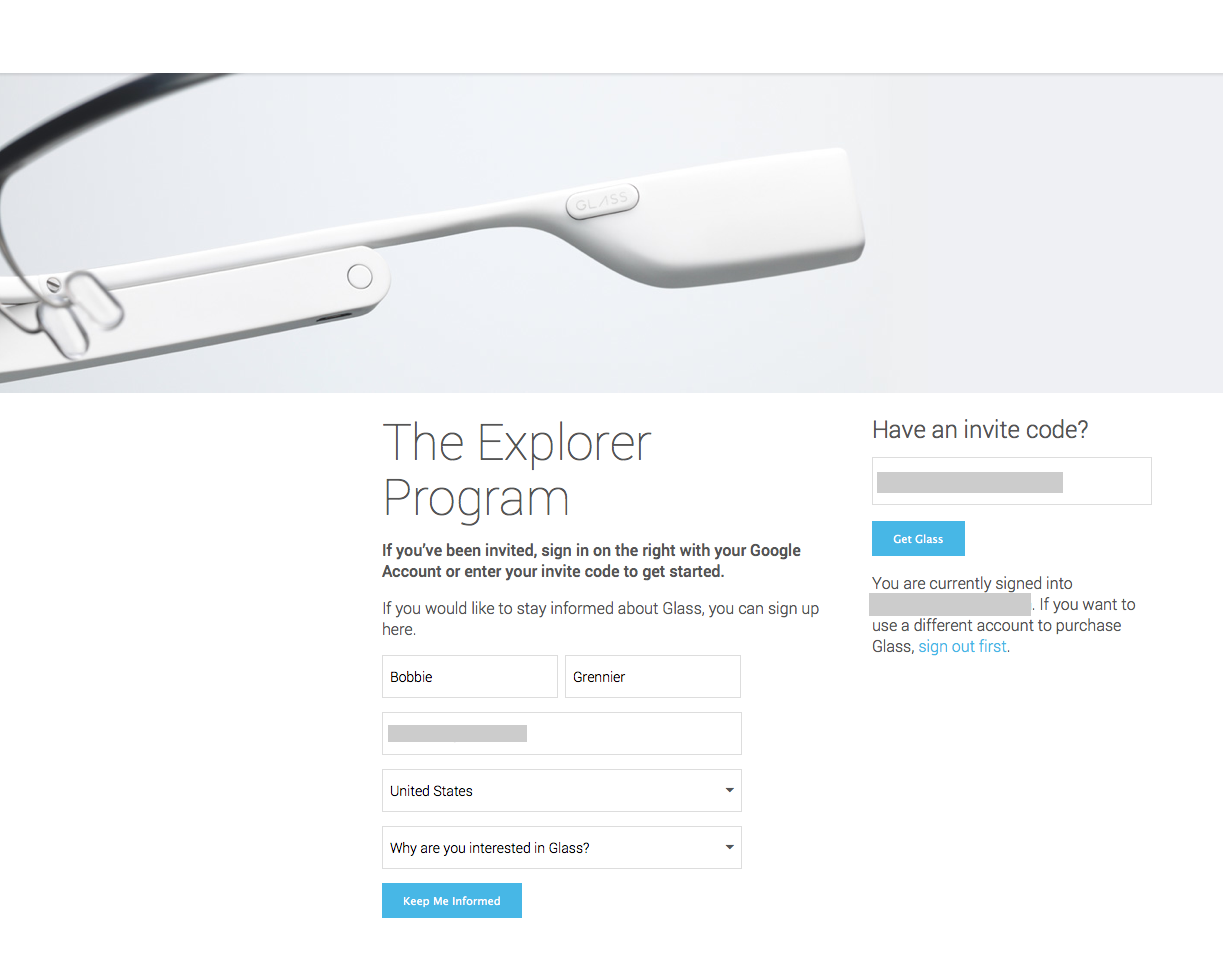 Of course I clicked the "Get Glass" button. I had to know the price they were offering. I was hoping for beta tester pricing. Here's what I got.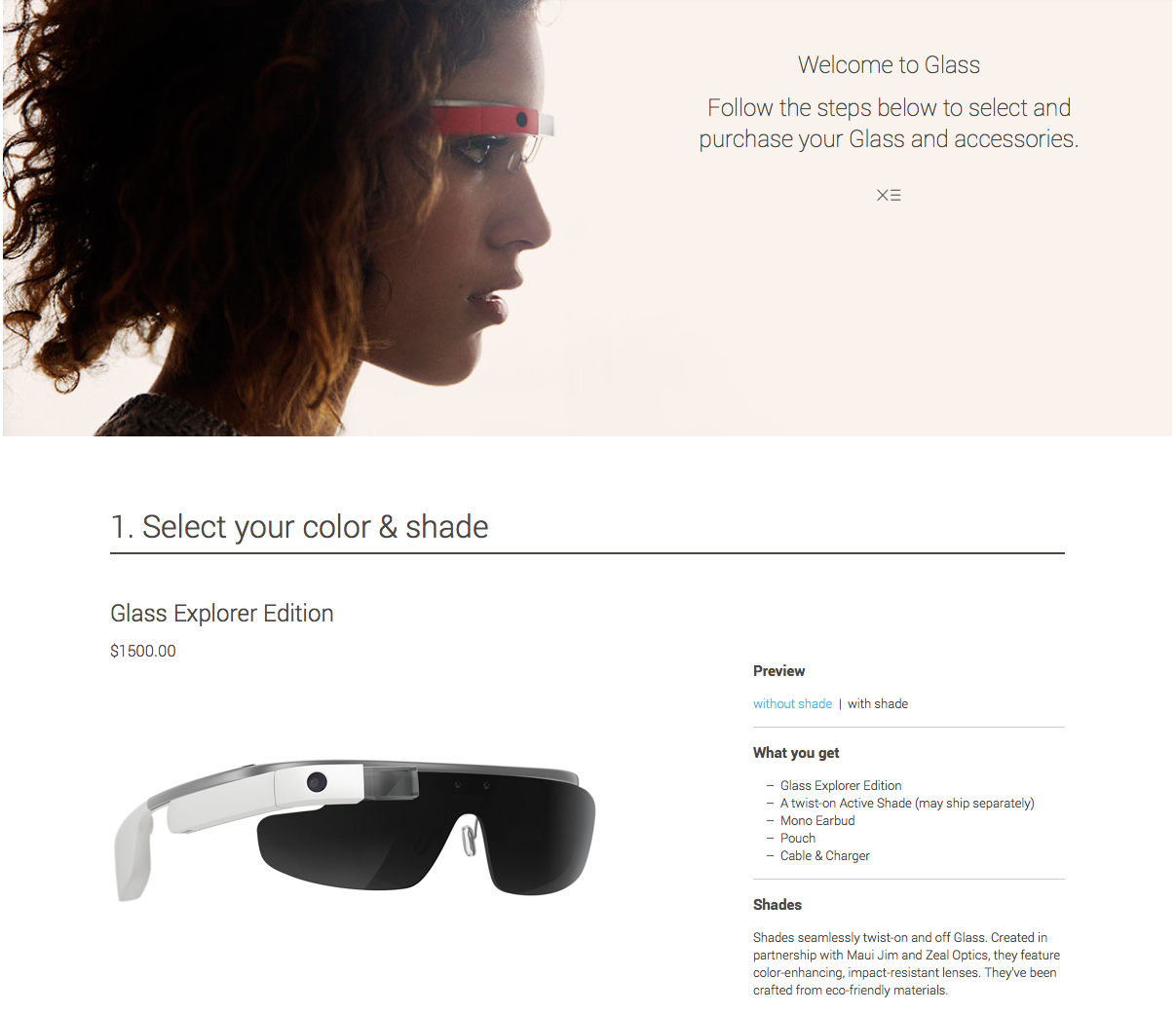 Google Glass: "What is that?" "What does it do?" "What do you see?"
Basically you see a small screen in the top corner with brief snippets of information. For me personally, that might be troublesome as my eye sight isn't too good anymore for close vision. I need Google to get me some special lenses, maybe progressive in nature so that corner is a clean sharp image.
What you can do with Google Glass:
Take a picture
Record a video
Get Directions
Send a message
Do phone calls
Google+ Hangouts
Google search
Here's an outstanding video review of Glass by Marques Brownlee covering frequently asked questions.
Google Glass also comes with a variety of accessories that of course you'd want to have to make the Glass experience the total package.
I won't be jumping in just yet. The price point is pretty steep, a whopping $1,725 with all the accessories. Plus, my eye sight just won't work well with these until they come with prescription lenses. I do think making videos with Glass will be awesome, but for now I just have to strap my GoPro to my head and look like the geek I am. (No pictures included)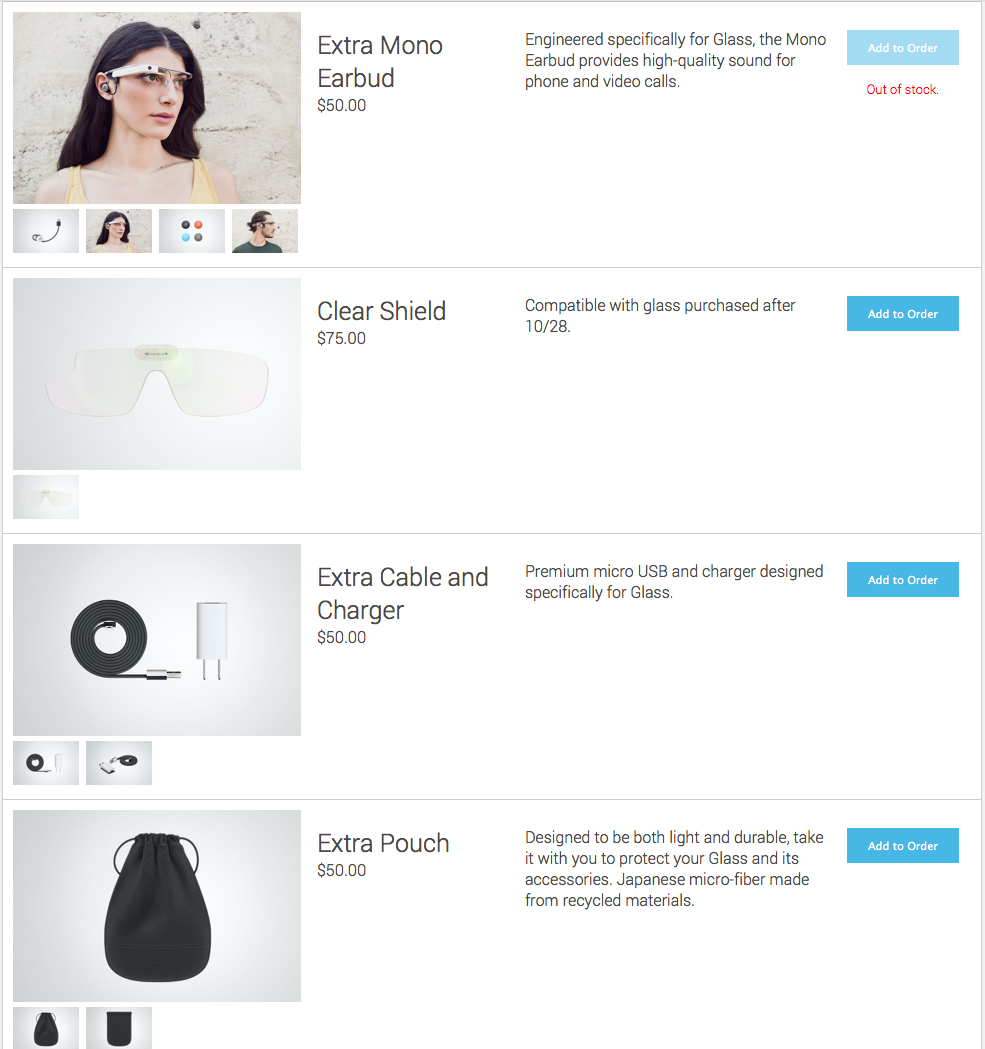 Install this web app on your Android: Tap menu, more options, and then Add Shortcut To Homescreen.
×