Who's controlling your business reputation?
Protecting your local business reputation is protecting your future!
The Internet can be a great marketing tool, but it can also be incredibly unfair.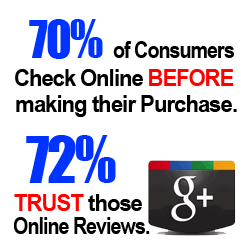 Anybody can contribute, and there's very little rules as to what or how much is allowed.  Unreasonable customers leave bad reviews, and shady competitors can easily slander and ruin decades of hard labor.
Whether you like it or not your business is on the internet and being talked about on the internet.  Even small businesses that haven't even published a web site are present on the Internet.
The question is - What kind of presence?
We can help manage your online reputation in a way that truly represents your business fairly.