Bobbie Grennier
Bobbie Grennier does Google Search Marketing, My Business/Places Optimization, Google+ Local SEO. Google Local Pro offers Advanced My Business Consulting and Santa Cruz Web Designer, Local SEO, Internet Marketing.
If you have any question, comments, or just want to get in touch, please send us an email at seolocalplaces AT gmail.com. We will do our best to respond to your queries and get back to you as soon as possible – usually in about 5 business days.
Contact Information: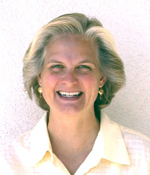 Google Local SEO
- Local Website Designer
- Local SMO
- Local Internet Marketing Service
- Local Marketing Consultant
- Semantic Search Consultant
- Local Graphic Designer
- Local Computer Consultant
- Local Desktop Publishing
- Local Web Hosting Company
- Local Book Publisher
Local Search SEO Specialist
Google Local SEO Pro Bobbie Grennier
114 Library Lane
Santa Cruz
CA
95062
Phone: (831) 854-7447
Email:
seolocalplaces@gmail.com
Contact Us

,
Install this web app on your Android: Tap menu, more options, and then Add Shortcut To Homescreen.
×
The following two tabs change content below.
Bobbie Grennier Google+ Local PRO Reputation Marketing for Google My Business/Places: In need of a Google Places Optimization, Google+ Local SEO Professional? Google Local Pro offers Advanced Places Consulting. Bringing you better SEO Ranking and Placement for your local page and search engine listing. https://www.facebook.com/GoogleLocalPro
Latest posts by Bobbie Grennier (see all)