Bobbie Grennier
Bobbie Grennier does Google Search Marketing, My Business/Places Optimization, Google+ Local SEO. Google Local Pro offers Advanced My Business Consulting and Santa Cruz Web Designer, Local SEO, Internet Marketing.
Why Search Engine Optimize Your Website?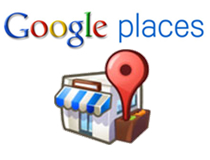 Best reason for SEO in Santa Cruz, CA is to get free traffic to your website, and the better your website ranks in the search engines, the more of that free traffic you get. It's a no brainer, and yet lots of small business owners don't budget for the internet. That's a HUGE mistake!
The Yellowpages as we knew them, are dead. Nobody uses the phone book anymore. Or let me rephrase that, the phone book is used by an elderly audience and if that's your target population, then phone book ads might be a good thing for your business.
Most people turn to the internet when they want to find a business, and 70% of them are now using their smart phone to find your business. That means that people are searching on the go for what they need, as they need it. If your business isn't on the internet and optimized for a top ranked position… you're loosing a lot of income every day.
SEO is vital for the survival of your Santa Cruz business. It's not a luxury expense. The funds you used to use to buy phone book ads, should now be refocused on getting your website ranking on the internet.
I've worked with clients whose income increased 200% and more simply because they started ranking on the first page of Google's search results. It's that powerful!
Santa Cruz Local Search Optimization
Simply awesome! Bobbie Grennier does SEO in Santa Cruz for Local businesses through Santa Cruz County. She can get you into the best ranking positions too!
Santa Cruz SEO
SEO in Santa Cruz, CA is not that expensive to do. Lots of businesses are ignoring the internet and plodding along with earnings that barely keep the doors open. The businesses that are thriving, have jumped on the internet wave and are surfing it toward a thriving business. Chances are your competition isn't paying attention to the shift in how we do business these days. It's a gold opportunity for you to cash in on their lack of awareness.
Google rules the internet right now and you need a Google Local Pro to help you business to the top of Google's rankings.
I give Google what it likes. I follow the Webmaster Guidelines that Google outlines for all users. I use White Hat practices that creates results that will last through the various Google updates.
I am hyper-focused on building site relationships with Google that help the Local search rankings for the businesses I work with.
Mobile SEO Santa Cruz
I also build mobile sites that are very search engine friendly and look awesome. With 70% of your customer base using their smart phones to research your business, you need a strong mobile presence that also ranks well on Google.
SEO Santa Cruz
831-854-7447
SEO Santa Cruz

,
Install this web app on your Android: Tap menu, more options, and then Add Shortcut To Homescreen.
×
The following two tabs change content below.
Bobbie Grennier Google+ Local PRO Reputation Marketing for Google My Business/Places: In need of a Google Places Optimization, Google+ Local SEO Professional? Google Local Pro offers Advanced Places Consulting. Bringing you better SEO Ranking and Placement for your local page and search engine listing. https://www.facebook.com/GoogleLocalPro
Latest posts by Bobbie Grennier (see all)