Bobbie Grennier
Bobbie Grennier does Google Search Marketing, My Business/Places Optimization, Google+ Local SEO. Google Local Pro offers Advanced My Business Consulting and Santa Cruz Web Designer, Local SEO, Internet Marketing.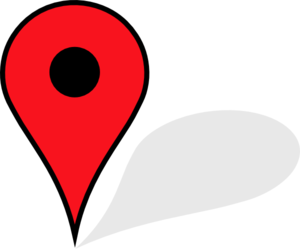 Google+ Local Pro is your Internet Marketing solution, designed to help your business grow using a variety of Internet strategies. we're a premium service with a huge focus on Google+ Local Places because we know how important a high ranking is to your business.
Rank your local business on:
Google for your local keywords
Google
Google Maps
Google+ Local
Bing Local
Yahoo Local
Google+ Local Pro builds your SEO Local presence in natural ways that the search engines like, with a strong focus on Google Places optimization for the success of your business.
A big effort also goes to Google+ Local listing and citations, and we do this for other local search websites such as Yelp, Superpages, YellowPages.com, CitySearch, Angie's List, and many more!
Google Local Places
Today's business focus must be on Local advertising for specific cities with specific and directed messages tailored to their business. Mass marketing from an earlier era have been changed by "personalization marketing." Google Places is the business listing page contained in Google's Maps. By not having your Google Places listing, you miss out on one of the best free forms of online marketing today. We help you to claim your Google Places listing and the optimization of your account to achieve rankings and more traffic to your listing.
Google Local Places

,
Install this web app on your Android: Tap menu, more options, and then Add Shortcut To Homescreen.
×
The following two tabs change content below.
Bobbie Grennier Google+ Local PRO Reputation Marketing for Google My Business/Places: In need of a Google Places Optimization, Google+ Local SEO Professional? Google Local Pro offers Advanced Places Consulting. Bringing you better SEO Ranking and Placement for your local page and search engine listing. https://www.facebook.com/GoogleLocalPro
Latest posts by Bobbie Grennier (see all)